RDM Equipment is proud to introduce its new line of Ultrafiltration equipment for the Oil & Gas, Industrial, and Commercial markets!
What is Ultrafiltration?
Ultrafiltration utilizes membranes, which have a nominal pore size of 40 nanometers (.04 microns), which is smaller than the size of known pathogens
In addition to removing pathogens, Ultrafiltration takes out oil & grease and suspended solids
REMOVES 99.99% OF ALL BACTERIA AND VIRUSES!
Benefits
Our membranes last for 10+ years
No need for dangerous chemical cleanings
Systems can be changed to meet YOUR demands!
Small footprints
Cheaper than disposal costs
Lower water transportation costs
Water is recycled instead of disposing it
It's GREEN
Common Uses
Municipal Waste Water Facilities
Medical Offices / Hospitals
Schools / High Schools
Food Processing Companies
Machine Shops
Oil & Gas Industry
Mining Industry
Apartment Buildings
The RDM Water Treatment System can produce almost any volume of clean water that is required. From 10 gpm to 100 gpm plus. We can scale a custom system to meet your needs… it's modular!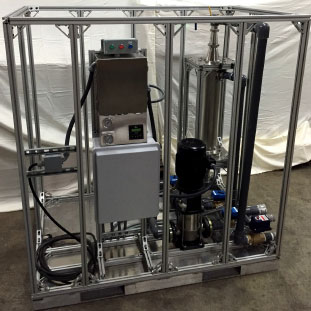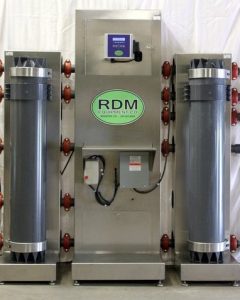 Our System
Power Supply is 240 V single phase
Aluminum Skid or Aluminum Casing available
Cleaning cycles customized to your water quality
Dead End or Cross Flow Filtration
Skidded system is under 1000 lbs
Skid fits in a full size 6 ft truck bed
Versatile, can be used in multiple different markets without any major design change
Simple, easy to use controls
Open design makes it easier to inspect and maintain the system
Cleaning efficiency is very HIGH. Only 3-5% waste depending on your quality of water
Standard 2" pipe thread for ease of connections