Products
RDM Equipment Company is a leading Manufacturers' Representative and Master Distributor in the Northeastern United States for a wide variety of manufacturers of Oil & Gas drilling, production and industrial equipment.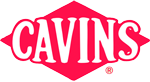 CAVINS OIL WELL TOOLS
Tubing & Casing Spiders
Web Wilson Hooks & Parts
Rod Elevators
Rod Hooks
Depthometers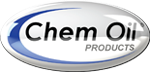 CHEM OIL PRODUCTS
Valved & Needle Valves
Gauges & Unions


THE CROSBY GROUP
Binders & Tailchains
Blocks & Hooks


CROWN OILFIELD INSTRUMENTATION
Weight Indicators
Gauges & Instruments


DIAMOND CHAIN COMPANY
Roller Chain
Offset Links & Connecting Links


FLOMORE
Chemical Injection Pumps


FORUM ENERGY TECHNOLOGIES
Mud Pump Expendables
Gate Valves & Parts
Through Conduit Gate Valves
Top Entry Control Valves
Thread Compounds
Drill Pipe Float Valves
Centrifugal Pumps & Parts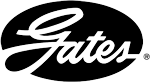 GATES RUBBER COMPANY
General Purpose Hose
V-Belts & Power Bands
Sheaves & Bushings
HANNA-WICHITA TOOL & SUPPLY CO.
Reconditioned Manual & Rotary Tongs
Slips & Rotary Table Master Bushings
Elevators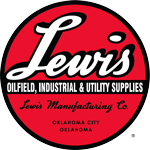 LEWIS OILFIELD
Brake Blocks
Full & Belt Safety Harnesses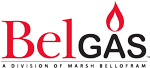 MARSH BELLOFRAM - BELGAS
Big Joe & Little Joe Regulators
Pressure Gauges
Pressure Regulators
Meco Style Regulators
Needle Valves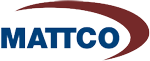 MATTCO
Duplex & Triplex Fluid Ends
Pulsation Dampeners
Brake Rims & Parts


MERITOR WABCO
Air Control Valves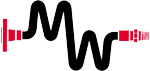 MIDWEST HOSE & SPECIALTY, INC.
Rotary, Vibrator, Suction
& Other Oilfield Hose


MUD KING PRODUCTS
Mud Pump Parts & Expendables
Gate Valves & Butterfly Valves
Handling Tools
Drilling Equipment


MYERS/APLEX
Reciprocating Plunger Pumps & Parts
Circulating & Centrifugal Pumps & Parts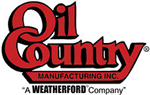 OIL COUNTRY
Power Tongs & Parts
Complete Line of Tools


OIL STATES/REGAL
Swab Cups & Swabs
Oil Saver Rubbers
Stripper Rubbers
Pipe Wiper Rubbers
Rod Guides
Drill Pipe Protectors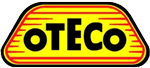 OTECO, INC.
Valves, Seats, Springs & Inserts
Gate Valves & Parts
Mud Gauges
Tong Pull Back Rubbers
Drill Pipe Float Valves
Manifold Fittings
High Pressure Relief Valves
Mud & Dirt Guards
Pipe & Kelly Wipers
Box Wrenches
PHOENIX COMPACT VALVE
Floating High Pressure Ball Valve


REXROTH
Air Control Valves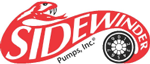 SIDEWINDER PUMPS, INC.
Chemical Injection Pumps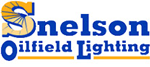 SNELSON OILFIELD LIGHTING
Rig Lighting Fixtures
Connectors & Junction Boxes


TOP OILFIELD PRODUCTS
Needle Valves & Butterfly Valves
Orifice Plates
Swage Nipples & Bull Plugs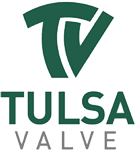 TULSA VALVE
Check, Casing & Pig Valves
WALKER-NEER MANUFACTURING CO., INC.
250-40 Rigs & Parts


WESTCO INT.
Spiders
Power Tongs & Power Rod Tongs


WOOSTER HYDROSTATICS
Hydraulic Pump, Motor & Cylinder
Remanufacturing and Repair


YVC USA
Screwed and Flanged
Ball Valves & Check Valves
BOP
New and Used BOP
Replacement Parts
Rubbers & Elements
FULL LINE OF INSERTS & DIES
Power and Manual Tong Dies
Spider & Slip Inserts
HANDLING TOOLS & PARTS
Safety Clamps
Elevators
Slips
Dies & Inserts
Manual & Rotary Tongs
MISCELLANEOUS DRILLING EQUIPMENT
Rotating Heads
BOPs & Parts
Hook & Rotary Table Parts
Rotary Swivels & Parts
Roller & Transport Chain
Airhead Rubbers
Manila Rope
B & B Rotary Drilling Line & Winch Line
Gorman Rupp Water Pumps & Parts
Wisconsin Engine Parts
Clutch Parts & Air Motors
Washpipe & Packing
SWABBING EQUIPMENT
Swab Cups & Swabs
Oilsavers & Pumps
Spiders
Inserts
Slip Bodies
Rope Sockets
Jars
Repair Kits & Parts
Repair Oil Savers & Parts